Morgan Dennis
Do I Really Need a Dog Walker?
This is my first blog post, hello there! I am Morgan, the founder of Morgan's Muddy Mutts, a dog walking business covering South East London. In today's blog post, I will cover why you & your dog need a dog walker as well as, how using this type of service will benefit you both.
In 2021, we ALL have busy schedules and after 2020's lockdown puppy boom, we ALL have dogs that have joined our families. Some of us are returning back to work or still frantically working long hours at home, let's also not forget going back to social occasions, the 1000s of kids after-school activities that you take them to, as well as all the usual parenting. We can also go on holiday again now too! It looks like we are now finally returning to some sort of normality, and thank goodness for that, right?! Whatever may be the reason for your busy schedule now, it is a big change for your dog and their previous lockdown routine. Never fear! Dog walkers are here!
(This is a dog walker coming to save the day)
Having a dog walker used to be only for the rich, it was a luxury, however, it has now become an affordable, essential part of most dogs' health & well-being. It is very similar to having a child-minder or nanny for your child, your dog needs regular toilet breaks, socialisation, exercise and mental stimulation. Having a dog walker can ensure that your dog is physically and mentally stimulated, no matter your circumstances, they will make new human and dog friends, thrive off of their new routine, become confident in new experiences and in the end, just have so much fun!
1. Long Working Hours
Unfortunately, the days of the 9-5 job are long gone, a lot of jobs now have varying, unpredictable, long hours. This includes, NHS staff, shop workers, lorry drivers, labourers, night shift workers, the list goes on.
Because of this, dogs are now left at home longer than were during lockdown and I'm sure as the great owner you are, this makes you feel worried and guilty that your furbaby is cooped up at home on their own. All dogs need essential exercise and mental stimulation, which they can miss out on if you work long hours. You return home, make dinner, do the washing and before you know it, it's time to sleep again! Younger dogs also need regular toilet breaks, the general rule is they can hold their bladders 30 minutes per month of age, e.g. a dog of 5 months can hold their bladder for 2 & a half hours, much less than your working day. Older dogs can generally be left a maximum of 4-5 hours.
Having a dog walker means that someone can come and take your dog for a walk, giving your dog exercise, mental stimulation, a long toilet break, and a great time with their friends! All of this whilst you are busy working away, leaving less worry and stress for you.
2. New Experiences for Your Dog
On these walks, your dog will meet new people & dogs as well as visit some beautiful new places for them to have fun in. New environments and different walking locations to where you normally take them can be mentally stimulating in itself, meaning your dog will be calm and relaxed when returning home as they have burned lots of energy.
Above are just some of my absolutely gorgeous pack, Molly, Rocky, Coco & Olive
Experiencing new things is not only mentally-stimulating, it is also a great confidence boost for your dog. This can help you on your journey to having a well-rounded, balanced dog. Your dog will make some close friends in the dog walker and the other dogs they meet. You should also however, ensure that your dog walker has an understanding of dog behaviour & body language to avoid them introducing your dog to new things too quickly and your dog having an overwhelming experience with them. The new experiences should be fun and rewarding for your dog.
3. A Dog Walker is Good for Your Dog's Health
I'm sure your dog absolutely loves a good walk, imagine how much they will love a walk with a new human friend, new dog friends and visiting some amazing new places! This is good for your dog's mental and physical well-being. Walks are essential for dogs everyday and having a dog walker means that this will definitely be provided for your dog, no matter what is going on in your life. This will also break up the day for your dog and help to drain any pent up excitement, nervous, bored or toxic energy. If your dog prefers to be walked alone, having some 1-1 time with their new human friend, this is a service that many dog walkers provide.
Don't forget, that dogs absolutely thrive off of having a routine, they are very similar to children in that way. Having a dog walker will mean that your dog's routine is kept to, so they will be living their best life!
4. Circumstances Change
Whether you planned to take your dog to work with you and that didn't work out or you have simply changed job roles, things change. There is also the possibility of you becoming injured and unable to walk your dog, you may have a family emergency come up. If you have already introduced your dog to a dog walker that they know and have a bond with, when something happens in your life, your dog's walking routine will not change, taking the stress off of them and you.
You may also have a party, wedding or family event to go to, we can still enjoy a social life and have a dog! You can do this whilst still having your dog's needs and well-being at heart, if a dog walker can still come in and walk your dog to break up their day.
If you started off giving your dog two walks a day with every intention of carrying this on for the rest of their life but something has changed in your life meaning you are not able to do so, hiring a dog walker will allow you to do this without interrupting your dog's routine.
At the end of the day, life happens! Some people used to say that if you are unable to walk your dog, you shouldn't have one, but this is not the case. A dog walker can step in and make one thing on your ever-growing list be ticked off. Dog walked, tired out, mentally stimulated, fun with friends & bathroom break - tick!
Ultimately, hiring a dog walker can be very beneficial to you and your dog, they can be a helping hand in many circumstances. A dog walker can take a lot of the strain and stress of owning a dog off of your back as well as ensuring your dog is physically and mentally healthy. When hiring a dog walker, remember to always check that they have the appropriate insurance, have a DBS check and are first aid trained. Hiring a dog walker that holds any additional qualifications such as, dog behaviour, psychology, body language and basic, reward-based training is also beneficial. Having a dog walker will mean that your dog has a new friend for life, seeing my client's dogs sweet faces & them enjoying themselves everyday absolutely melts my heart. So go ahead, get searching for your new dog-related life saver as well as your dog's new friend!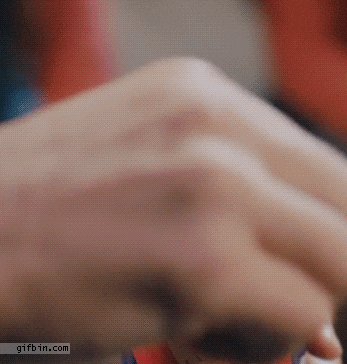 Thanks for reading!