Morgan Dennis
10 Top Tips to Becoming a Successful Dog Walker
I regularly get people asking me "How did you get into dog walking?" or "I'd absolutely love to be a dog walker, how do I do it!". I have been full time dog walking for 2 years now, I am currently fully booked & have a waiting list as long as my arm. It can be a viable business if you do it right and if you love dogs, it is so rewarding. So, I thought I'd put together a list of my top tips for how I got to where I am & what helped me along the way.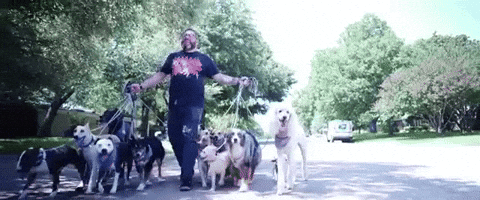 Go Online
This is the first thing that I got prepared, even if you are not ready to get started, it is very important to start to get your name out there. There are already lots of dog walkers around as it is not a new profession so, if you are not online, you are missing a huge opportunity. "I'm not a tech person" I hear you say, this may well be the case and I am certainly not an IT wizz myself but there are so many tools to help you get set up, Facebook has many tutorials and if you are unsure of how to do something, Youtube and Google have endless amounts of advice.
In my opinion, a website is the bare minimum that a business needs, I personally wouldn't use a business that had no online presence and I have heard the same from my clients, would you use a business that only had a mobile number? There are helpful website creating resources out there like Wix & GoDaddy that provide you with templates & images (I would use your own images if you can), these are mostly free or charge a very small fee if you need assistance. You can try and rely on word of mouth only to get clients but this is very unreliable and can take a very long time, I have also found that ads in papers, shop windows & leafleting bought nothing to my business and was wasted time/money.
I also think that Facebook and Instagram are great tools for dog walkers, potential & existing clients absolutely love seeing what the dogs get up to on their walks and how you interact with them. Facebook and Instagram can be connected so that once you post on Instagram, this will also appear on your Facebook page so you will only need to set the pages up separately once. Having friends, family & current clients recommend you on wanted posts on local Facebook pages is also a great tool, even better if they can tag your Facebook business page!
Google business & Google maps have provided most of my clients, simply set up your business details with your logo and some pictures on a google business account & this will go onto google maps. When I am looking for something in my local area, I often find them on Google Maps e.g. "Plumber near me". Google business & maps also provide you with traffic statistics and have helpful hints to get your profile noticed a bit more.
There are also lots of other online sites that may help you get clients like Bark or Pawshake but I personally have found they cost more than they help.
I know all of the above may sound a lot but if you spend some time setting them up before you even start, you will only ever need to quickly edit them later on, say if your prices or hours change, this will take you a matter of seconds. To me, all of the above is essential and have meant that clients have trusted me to take care of their dogs and that list of potential clients is never ending.
2. Essentials
There are some things that I would never recommend compromising on and you should get these set up before you walk any dogs. This is for your and the dogs' safety and to make you look more professional & trusting to your prospective clients. These include:
DBS check: Can be done on the Gov website

In-person dog first aid qualification

Business vehicle insurance, ensure they know you are transporting dogs, its not essential but I also highly recommended that you have breakdown & courtesy car cover

Dog walking insurance: Cliverton, Pet Plan & Protectivity provide cover, I personally use Protectivity and have a 5% off link you can use, simply message me and I can send this over to you.
Optional but recommended to stand out from the rest
Canine behaviour & body language course: I feel assured that I am able to correctly read my dogs and advocate for them in all situations, they cannot talk so we need to be able to read what they are telling us to avoid any stress.

Loose lead walking & recall courses: If you do not undertake these, you will soon wish you did, trust me! Canine Principles provide a free loose-lead walking course.
There are many providers of the above courses, I would highly recommend IMDT, The Dog Training college, Absolute Dogs or Canine Principles.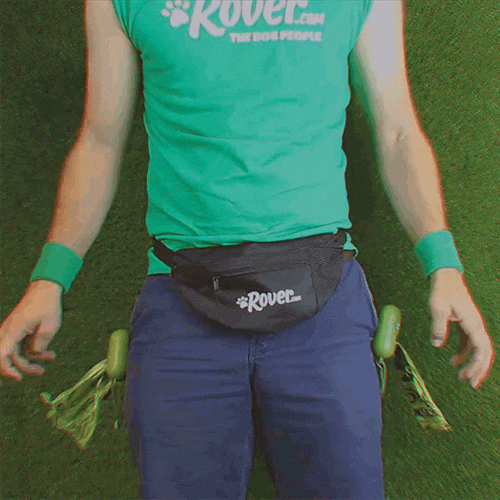 3. Equipment
Vehicle: You can be a dog walker on foot or by bike but it does limit you quite a bit. You don't have to have a van but if you do use a car I would recommend a spacious one. I would highly recommend having a vehicle with heating/air con

Dog seat belts, boot divider or crates, transporting dogs safely should be your priority

Wind deflectors for your vehicle, you can let out the moisture even if its raining

Portable shower with towels & drying robes, VERY helpful when your dogs are covered in mud, or poo! There is a huge range of showers available from the mud daddy to the Mobi

Spare leads & harnesses, I always carry a spare slip lead with me, you could use this in situations like finding a lost dog or if any leads, collars or harnesses break during your walk.

Compostable poo bags

Non-spill water bowls so your dogs have access to water in your vehicle

Seat covers with rubber matting for your boot, crates or back of the van, so much easier to clean!

Portable water bowl to take on walks when it's warmer

A dog walking belt, M&M Doggear do a great belt with a waterproof pouch which saves you juggling leads, phone, keys, treats, poo bags & balls while you're walking

A decent lunchbox, you may not get time to stop off or go home for food!

A human and dog first aid kit

Good walking boots & waterproofs, my Muckboots & decathlon gear has been second to none, Go Outdoors is also a great shop for this equipment

Business cards & branded clothing, I used workwear express & Vistaprint

A good pet-friendly disinfectant spray and wipes
Don't forget to put all of the above on your expenses on your self assessment!!
4. Treats
This goes without saying that you will need to use a TON of treats on your walks to help build relationships with the dogs and help with recall & obedience. The best way to be cost effective with treats are to either make your own or open a trade account with a treats company, I use Bounce & Bella or Jennings. I would also recommend small treats or easily breakable treats for ease. Make sure to check with all owners about allergies and be careful to not use treats that contain ingredients that your dogs are allergic to, I find chicken the most common allergy. Its not essential but it is recommended to make sure you use good quality, natural treats, your owners will thank you for it (so will your poo bag collection)!!
5. Use a Fuel Card
I found a fuel card has saved me a great amount of money, especially with fuel prices increasing, I can save up to 10p per litre with a fuel card. There are lots of different fuel cards available so make sure to use the fuel card comparison site where someone will call you and discuss your requirements and recommend the best card for you. It is also so helpful when it comes to tracking your expenses.
6. Get an accountant
This service is definitely worth it, especially when it comes to the end of the financial year and if finances are not your thing. You can either hire an accountant or use an accounting software like Quickbooks.
7. Use a Booking Software
You may not notice the benefits of a booking system if you only have a couple of clients but as you start to get busy a booking system is really helpful, I couldn't live without mine now. A booking system can save you a ton of time on admin, clients can book & pay at their leisure, you won't be back and fourth constantly with people changing days/times of the walks. I also have never had to discuss payment with my clients except for stating prices at the meet and greet, no payment on my booking system means they are not booked in, I then always get paid on time for the service I provide and never have to have any awkward conversations about late payment, because who wants to have that conversation! You can also block out your calendar for your holidays and days off & not have to remind clients of these dates. There are lots of booking systems available and a lot of them actually let you have a free trial before you commit to it. I personally use Mypetwalker but there is also Time to Pet, Dotimely, Pet Sitter Plus and many others available.
8. Price Yourself Right
It is very tempting, especially when you're first starting out, to set your prices very low to get clients quickly. However, this often attracts the wrong type of client, when you go to put your prices up to non-discount price, they will most likely not be loyal and will not stay with you as they only wanted a cheap deal. You may get some enquiries asking for a 'deal' or very cheap walks, don't give into this type of client, your prices are your prices and if they don't respect that, in my experience, these are the worst type of clients and I highly recommend you steer clear. So, price yourself right, even from the beginning. I recommend to look around at what other similar businesses in your area are charging and go from there, you can certainly be competitive but, you don't have to be 'cheap'. Know your worth, also remember that this is your livelihood and only income, you need to make a living to make it viable, being the cheapest around will not get you a long lasting business and will be very stressful. It is also not easy to inform your clients that you are increasing your prices so think very carefully about your prices before you start, having frequent price increases to catch up with your competition is not a good look.
9. Network with Other Pet Professionals
I have found that networking with other walkers, pet sitters, boarders, groomers, doggy day-cares & trainers in the area has been absolutely invaluable to my business. They have provided great advice to me and I would like to think I have made some great friendships, we have had dog walker summer BBQs & Christmas parties and I am in a couple of WhatsApp groups. If there are no WhatsApp groups in your area, consider setting one up, I did and it has provided a great network for us. You can't help every dog owner that reaches out to you, for example, you may not provide a grooming service but you could contact your local groomer who you have networked with, give them business and I have no doubt they would recommend you to their clients too and get you more business. It also makes your look much more trust worthy & boosts your reputation if you have links within the industry.
10. Enjoy!
This is my last tip for this blog post, I hope this has been helpful if you are thinking of setting up a dog walking business. This is also not an extensive list and there are endless resources out there to help you. If you are like me and have wanted to work with dogs since a very young age, being a dog walker is the most rewarding job. Seeing the dogs absolutely light up when they see me pull up, seeing them enjoy themselves on their walk, seeing the progress they make and making genuine friendships with their owners is the best thing in the world to me. Don't get me wrong, it can be stressful and you will learn A LOT on the job but I wouldn't be doing anything else. I also love being my own boss. If a dog or client is causing you a lot of stress and you have tried everything to sort it, don't be afraid to drop them, the feeling of dread will only get worse and there are so many potential clients out there that will fill their place. Decide your ideal client and stick with that, if you just accept anyone, you will soon find yourself not enjoying it. You can't help every dog owner, if you feel the client is not for you, this is where your network will come in, you are still helping the dog owner by recommending others and helping a fellow dog walker get business. You'll have the most amazing office, make sure to love your client's dogs as if they were your own. So go out there, enjoy your walks, you've got the best job in the world and you'll find most people are jealous that you've had the strength to do this, you've got this!! Feel free to get in contact with me if you need any more advice, I'm always happy to help a fellow dog lover.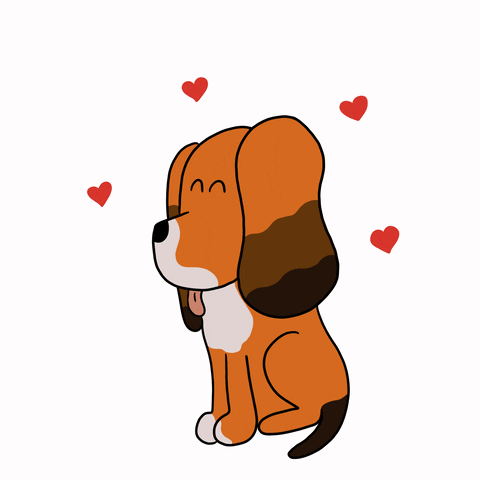 Thanks for reading! 💗